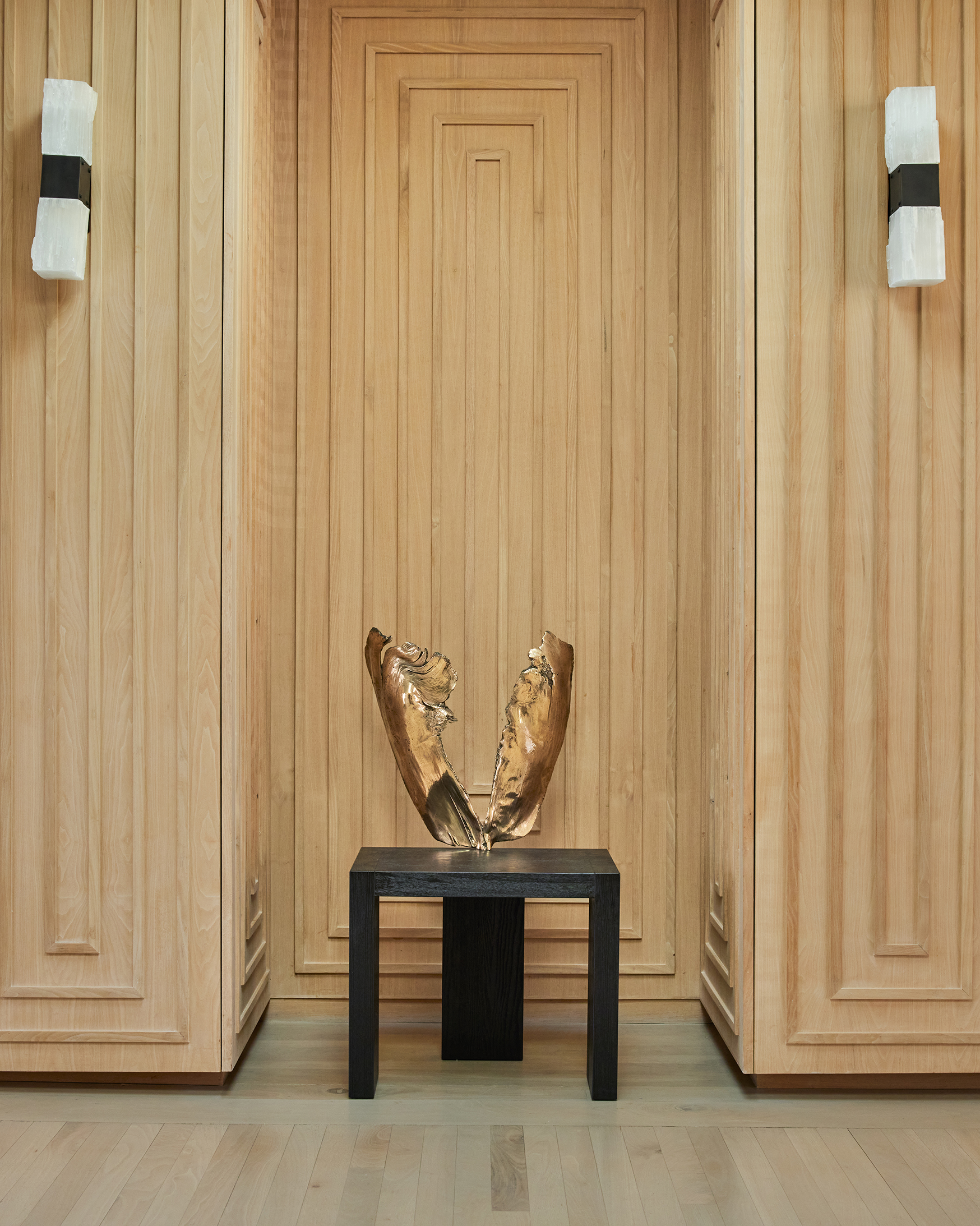 PARAGON CHAIR
20"L x 14"W x 32"H
51cmL x 36cmW x 82cmH

Massive Walnut, Bronze cast
A collection made in collaboration with Kelly Wearstler.

The Third Nature collection was born out of a need to reestablish and emphasize the existing link
between humans and Mother Nature. The project is an ongoing process of collecting plants,
casting them, and creating a series of daily objects that surround us. By giving a new life to
dead plants, we become more aware. Nature becomes part of us proactively, and we can improve
ecological conditions and create memorable human experiences through design.
Made in Italy